Join with us the EFESME - NAEC - EECMAI joint webinar on the
comparison between the main lift standards in the US, the EU and India!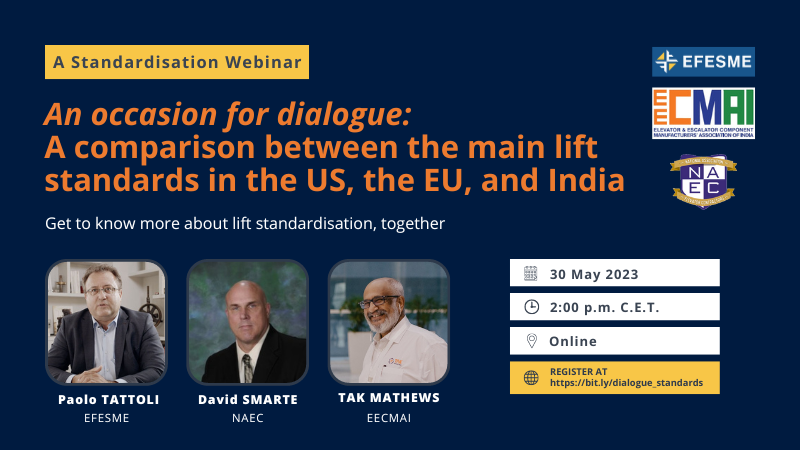 The joint webinar will touch on crucial topics for the lift industry, such as special tools and instructions for use, their availability on site, and the importance of training on new standards. All this, thanks to the format of the event, seen through the lens of three different yet interconnected realities such as Europe, North America, and India!
Interested in the webinar, and maybe you already have any questions you would like to ask the experts involved?Send them to us first!
Contact the EFESME Secretariat at
This email address is being protected from spambots. You need JavaScript enabled to view it.

- and send your questions.
The experts will then answer them during the webinar, or in written form afterwards.